Vision Loss Options
Last Updated: 09/15/17
Index
POP - Print on Palm
Braille
Also See:
Neurofibromatosis Type 2 (NF2) is a Neurological disease, which is a disorder of the body nervous system. While NF2 does most of its damage resulting from tumor growth, like many Neurological conditions, the damage to the nerve system can cause vision issues.
For individuals with NF2, eye issues can cause poor vision or blindness in early childhood as a result of Juvenile Cataracts before any tumor has a chance to do any damage. Typically other eye issues develop much later. ( learn more about eye issues)
Deaf / Blind communication options are possible for regular communication including; Print on Palm, Braille, and alternate forms of Sign Language.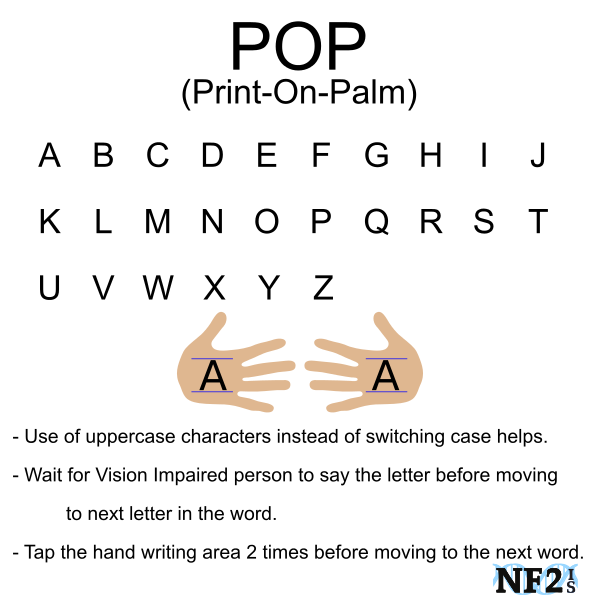 Use of uppercase characters instead of switching case helps.
Wait for Vision Impaired person to say the letter before moving to next letter in the word.
Tap the handwriting area 2 times before moving to the next word.
Include the symbol # before numbers since 0 and O are the same.