Neurofibromatosis Network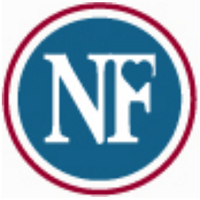 Table of Contents
Run for NF
Inspire - Support Community
Find a Doctor
Education
Contacting NF Network
Neurofibromatosis Network is the leading national organization advocating for federal funding for NF research and the development of local NF organizations
Run for NF
Donate or run with others.
A fun, supportive environment for kids with Neurofibromatosis
Inspire - Support Community
Inspire connects patients, families, friends and caregivers for support and inspiration. This community is sponsored by the Neurofibromatosis Network, an Inspire trusted partner.
Find a Doctor
Find a doctor in your area, listing includes doctors in every state in the USA and other countries in the world.
Education
Information Packets
Online Newsletter
Conferences
Online Videos
Webinars with NF Doctors
Contacting NF Network
Address: PO Box 66884 Chicago, IL 60666
Phone: (800) 942-6825