J. Thomas Roland, M.D.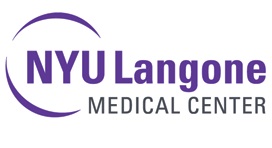 J. Thomas Roland, M.D., is a specialist in the NYU Langone Medical Centers Neurofibromatosis Clinic. Doctor Roland is an Otolaryngologist more commonly known as an ENT (Ear Nose Throat) doctor. His specialty for NF2 care is helping people keep their hearing longer, and determining when either a Cochlear Implant or Auditory Brainstem Implant might be needed.
J. Thomas Roland, M.D. works with John G. Golfinos, M.D. in the surgical process of implanting Auditory Brainstem Implants.
Position at NYU:
Chairman of the Department of Otolarnygology
Director of Neurotology in the Departments of Otolaryngology
Neurosurgery & Co-director of NYU Cochlear Implant Center
Medical Specialties:
Acoustic Neuroma Surgery, Skull Base Surgery, Facial Nerve Surgery and management of facial nerve paralysis, Cochlear Implants and Auditory Brainstem Implants.
Contact Information:
Nurse: Jacquelyn Schmit-Hoffman, ANP-BC, RN, CNOR
Phone: 212-263-5565
Fax: 212-263-2019
Address: 530 First Avenue, Suite 7Q, New York, NY 10016
Email: John.Roland@nyumc.org
---
Jacquelyn Schmit-Hoffman, ANP-BC, RN, CNOR
Contact Information:
Email: jacquelyn.schmit@nyumc.org