Service and Emotional Support Animal
Last Updated: 02/20/19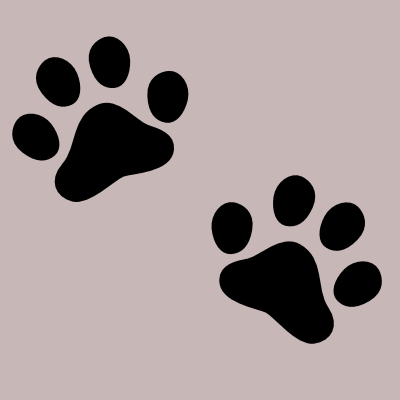 Index
Types of Service Dogs

Hearing Impairments
Visual Impairments
Seizure Disorders
Mobility Impairments
Diabetes / Blood Sugar / Allergies
Mental Illnesses

Sources of Service Dogs

Organizations
Charities
Private trainers
Owner trainers

Service Dog Information
Service Dog Organizations
There are many reasons a person with Neurofibromatosis Type 2 (NF2) might benefit from a helpful companion, such as either a 1) service dog, or 2) emotional support animal (psychiatric service animal). In the United States, all service animals are required to be dogs or miniature horses, but emotional support animals can be any animal.
There are laws providing service dog handlers with the right to have their animal accompany them in nearly all circumstances include; 1) work, 2) restaurants, 3) shopping, 4) medical appointments, 5) housing with a no pet policy, and 6) as well as other places animals are not normally permitted to be. These laws and others do not all apply to emotional support animals.
Many people with NF2 might benefit from the use of a service animal. Some of the jobs animals might be able to help with include:
help an individual with a disability freely interact with their environment and other people
alerting to seizures and responding appropriately
alerting to sounds for a person who is hearing impaired
guide work for someone who is blind, visually impaired or temporary blindness
guide work for someone likely to experience any episode leading to confusion
provide balance support
Section 1: Types of Service Dogs
Service dogs can help people with various disabilities such as:
Hearing Impairments: dogs for deafness, sometimes known as Hearing Dogs
Visual Impairments: dogs for people who are blind, also known as Guide Dogs
Seizure Disorders
Mobility Impairments: such as balance issues, paralysis or similar
Diabetes and other blood sugar issues as allergies of severe nature
Mental Illnesses: Depression, Anxiety, PTSD, Autism and Panic Disorders
1. Hearing Impairments: HoH and Deafness (Hearing Dogs)
A dog for Hearing Impairments is a dog for that can help a deaf or the Hard of Hearing (HoH) individual. These dogs are trained to alert its owner to environmental sounds with a physical alert, like a paw on the leg. Such a handler may also watch his dog for indications of sounds, like a passing vehicle. These dogs are sometimes called Hearing Dogs.
2. Visual Impairments: Poor Vision and Blindness Guide Dogs
Service dogs for Visual Impairments of either blind or an individual with various levels of visual impairment can help by; guiding the owner to entrances and exits, walking safely across roads, changes in elevation, overhead obstacles, additional obstacles, and similar tasks.
In some parts of the Unites States, a Blindness Guide animals can be either a dog or a miniature horse. All other services animals can help for only allows for dogs. A blind service dog is referred to as a Guide Dog.
3. Physical Impairment: Mobility Service Dogs
A person with a Physical Impairment qualifies for a Mobility Service Dog are for people with; 1) balance issues, 2) paralysis, as well as, 3) assisting a wheelchair user.
These dogs can help by; walking, fetching dropped items, helping with chores, opening doors, switching on lights, climbing and down stairs, rising from chair or floor, finding and retrieving things, and more. Balance support dogs wear a special harness, and depending on the handler's weight and height, need to be a certain size of the dog.
4. Seizure Service Dogs
There are two categories of seizure service dogs; Seizure Alert Dogs and Seizure Response Dogs. The same dog may indeed perform both jobs.
A seizure alert dog (Seizure Assistance Dog), has a natural ability to detect and predict seizures. Seizure detection is not something the result of training, it is something some dogs can do but others cannot. When a dog starts training for approval as a Seizure Assistance Dog, it is to learn hot to notify the handler they will have a seizure by; placing a paw on the individual's leg, bark, stand in a location to protect an individual before they might fall, or activate alert systems to alert others for help.
A seizure response dog (Seizure Dog) does not predict seizures but will respond by helping the handler, bringing medication, etc.
5. Mental Illness Dog: Psychiatric Service
A dog for Mental Illness, a Psychiatric Service Dogs assist an owner with a mental illness-related disability. They are not emotional support animals, although, like all dogs, they may provide emotional support as well as being a service dog. These dogs are trained in specific tasks, such as doing a room check for a handler with PTSD, guiding a confused, anxious person to a safe spot or exit, alerting to and responding to a panic attack, and more.
These animals are for people with:
Anxiety
Autism
Depression
Panic Disorders
PTSD
Section 2: Sources of Service Dogs
Service dogs can come from numerous sources including:
Organizations
Charities
Private trainers
Owner-trainers
There are preferred dog types for service dogs, but all dog breeds can become approved and acceptable service dogs. Due to personality and response, not all dogs that start training to become a service dog. When trained by an organization, the dog is not approved as a service dog until the end of its training. A dog might be rejected as a service dog even if others in the dog's litter are approved. Some criteria include well-mannered and obedience skills of; sit, stay, come, down, stand, heel, and back. Service dogs should only respond to their owner's cues and situation, not other things in the environment.
While it does not take two years to train a dog to become a service dog, dogs are not approved as service dogs until two years old as young temperament does not meet required criteria. Some dogs are more perceptive to seizures than others.
Owners can train their own dogs to become legal service dogs, by applying for a service dog license by the Department of Health. If a person wishes their own dog to be a service dog, but cannot train their dog themselves, they should consider talking to a private trainer to train their dog for them.
In some locations tags or license may be required for proof a dog is a service dog.
1. Organizations
Organization or program dogs come from a group that trains and provides service dogs for different disabilities. Most cater to specific types of a service dog, such as guide dogs only, or service dogs for veterans with PTSD. They may or may not cost a lot of money, and they may have a long wait time. However, for the novice handler with few dog skills, this is the surest route to a successful working partner.
2. Charities
There are charities that will donate a trained animal or provide training assistance entirely free of cost to the disabled handler.
3. Private Trainers
An owner may train their dog to be a service dog in the United States. If he wishes for his dog to be a service dog, but cannot train his dog himself, he should consider talking to a private trainer. One can buy a puppy or adopt a suitable dog with a trainer's guidance, then pay for the trainer to help with the entire process. Obviously, this can be expensive, and the individual is at risk of the dog not qualifying as a service dog.
4. Owner Trainers
There are certain breeds that tend to excel at service work, but individuals of nearly all breeds have become successful service dogs. There are many reasons, including temperament flaws or health concerns that might cause a dog to wash out of service training and be retired. This can happen even if others in the dog's litter are accepted.
Criteria include a stable, solid temperament without fear or reactivity, being well-mannered and obedient with basic skills like; sit, stay, come, down, stand, heel, etc. Service dogs should only respond to their owner's cues and situation and are not to be distracted by other things in the environment. It is quite the undertaking to train one's own service dog, but there are a lot of people doing so now, especially with disabilities that few organizations train tasks. Owner trained dogs are usually purchased from a quality breeder with health tested, proven parents, but there are rescue dogs that work also. One advantage of owner training does not have to wait as long, but it is still a process.
While it does not necessarily take two years to train a dog, most dogs remain as Service Dogs In Training (SDIT) until they are two years old, as younger dogs may be immature or lack impulse control.
Section 3: Additional Service Dog Information
Assistance Dogs not only provide a specific service to their handlers, but also greatly enhance their lives with a new sense of freedom and independence.
The three types of Assistance Dogs are GUIDE DOGS for the blind and the visually impaired; HEARING DOGS for the deaf and hard of hearing and SERVICE DOGS for people with disabilities other than those related to vision or hearing. Although Guide Dogs for the blind have been trained formally for over seventy years, training dogs for physically and/or mentally disabled individuals is a much more recent concept.
Under the Americans with Disabilities Act (ADA), privately owned businesses that serve the public, such as restaurants, hotels, retail stores, taxicabs, theaters, concert halls, and sports facilities, are prohibited from discriminating against individuals with disabilities.
Section 4: Service Dog Organizations
Trains and provides service dogs and hearing dogs to assist children and adults to become more independent.
Rescuing and professionally training dogs to assist people and enhance their lives is what Dogs for the Deaf is all about.
Paws With A Cause trains Assistance Dogs nationally for people with disabilities and provides lifetime team support which encourages independence.
The Northeast Regional Center of Canine Companions for Independence provides highly trained assistance dogs to children and adults with disabilities in 13 states
Assistance Dogs Program rescues dogs from animal shelters and humane societies to become Hearing Dogs for people who are dead or hard of hearing.
A non-profit, cross-disability organization representing people partnered with guide, hearing and service dogs.