CI and Electrostatic Discharge
Last Updated: 03/28/17
Index
Results of ESD
Some Causes of ESD
Ways to Decrease ESD
Cochlear Devices and Electrostatic Discharge
(Static Electricity)
Electrostatic Discharge (ESD) can damage sensitive electronic equipment, including Cochlear Devices of Cochlear Implants (CI) and Auditory Brainstem Implant (ABI). ESD is an everyday occurrence, which may go unnoticed, since charges may be small.
ESD is the sudden discharge of static electricity. Electronic devices, including cochlear implants (both the internal and external devices), are susceptible to damage from ESD. [Journal of Educational Audiology, 2002]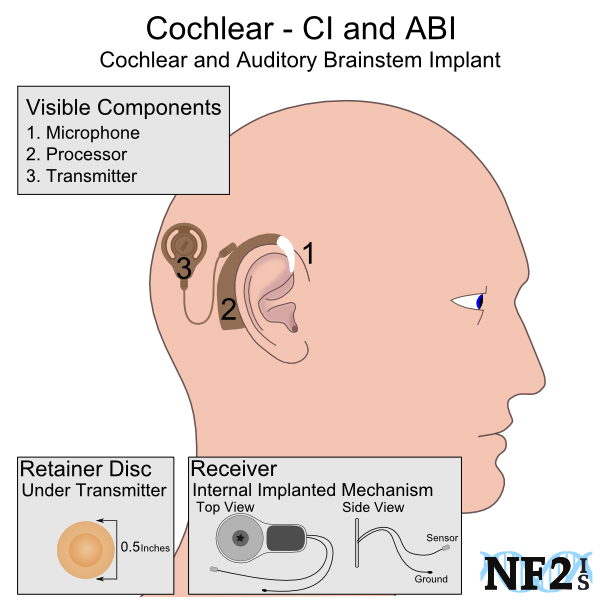 1. Results of ESD
Issues from ESD could include:
Program Issues: Disruption or mapping disruption easily fixed at next tune up session with an Audiologist.
Processor Damage: Damage to the speech processor circuitry which would require a new speech processor.
Receiver failure: This is rare for more recent implant models which are more resistant to ESD, but would require another surgery for replacement if failure occurs.
2. Some Causes of ESD
Low Humidity - Hot or Cold Dry Conditions
Removing Clothes over the Head
Playing on Plastic Slides
Walking Across a Carpet
Handling Polyethylene Bags
Pouring Polyurethane Foam into a Box
Latex balloon coming in contact with Hair
CRT's - Computer Monitors and TV's
3. Ways to Decrease ESD
Monitoring humidity levels:

Over 30% humidity
Use of Humidifier
Noting times of year dry in your region - Typically November to March

Use of fabric softener
Use of anti-static mats
Avoiding synthetic cloth
4. Reference Sources
Cochlear. http://www.cochlear.com/
Journal of Educational Audiology 10. An Electrostatic Discharge (ESD) Dontrol Program for Children with Cochlear Implants. (2002). http://c.ymcdn.com/sites/www.edaud.org/resource/resmgr/imported/02_McGinnis.pdf